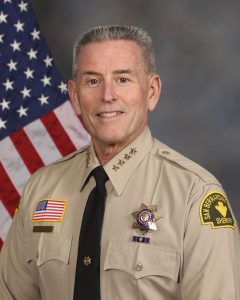 John McMahon serves as the 35th elected Sheriff-Coroner of the San Bernardino County Sheriff's Department and is a long-time resident of the High Desert. On December 31, 2012, he was appointed Sheriff by the Board of Supervisors.  The voters elected Sheriff McMahon to his first term in June of 2014.
Sheriff McMahon has over 35-years of law enforcement experience, beginning his career in 1985, as a patrol deputy at the Needles Station. He has been promoted to every rank in the department and has worked at 15 stations throughout his career.
Sheriff McMahon has a Bachelor of Science Degree in Criminal Justice Management from Union Institute & University. He is a Certified Jail Manager through the American Jail Association and a graduate of the Los Angeles Police West Point Leadership Program.
Sheriff McMahon serves on the board of the California State Sheriff's Association, Major County Sheriff's Association, Cal Office of Emergency Services – Law Enforcement Mutual Aid. In November 2017, he was appointed by Governor Brown to the California Commission on Peace Officers' Standards & Training (POST) Commission.
Sheriff McMahon has successfully led the department through several high-profile incidents. His ability to lead the dedicated men and women of the department is the reason the San Bernardino County Sheriff's Department is regarded as one of the premier law enforcement agencies in the nation.
During his tenure, Sheriff McMahon has implemented long-term solutions to reduce crime and improve the quality of life for the residents of the county. Sheriff McMahon is committed to fairness, strong work ethic, and accountability for all the members of the department. He also recognizes the sacrifices made by every volunteer, employee, and their families.
Sheriff McMahon is honored and privileged to lead the department. He humbly credits his wife, Shelly, and the support of his family, strong faith, and hardworking team for being able to provide the best law enforcement service to the largest county in the nation.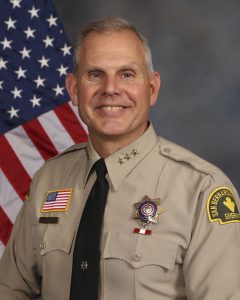 Shannon Dicus
Undersheriff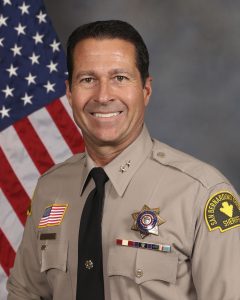 Robert Wickum
Assistant Sheriff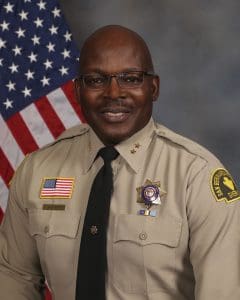 Horace Boatwright
Assistant Sheriff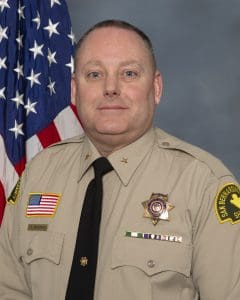 Rick Bessinger
Deputy Chief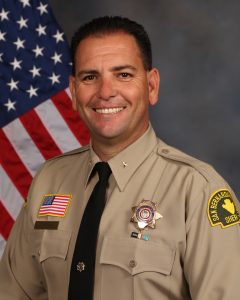 Sam Fisk
Deputy Chief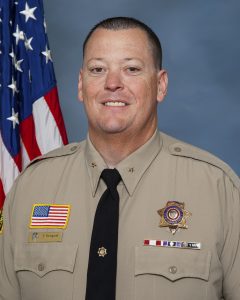 Trevis Newport
Deputy Chief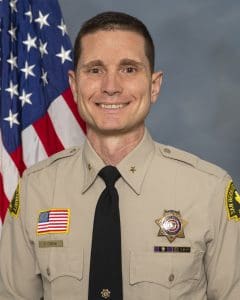 Robert O' Brine
Deputy Chief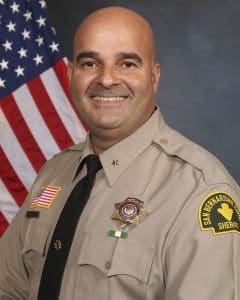 Sarkis Ohannessian
Deputy Chief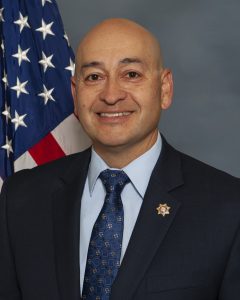 Jerry Gutierrez
Deputy Director