Hesperia Patrol Station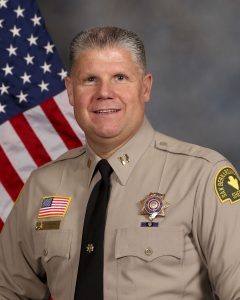 Jon Billings, Captain
Address
15840 Smoketree Street
Hesperia, California 92345
Phone:
(760) 947-1500
Office Hours:
Monday – Friday
8:00 am – 5:00 pm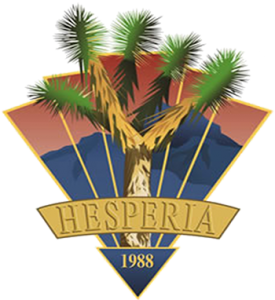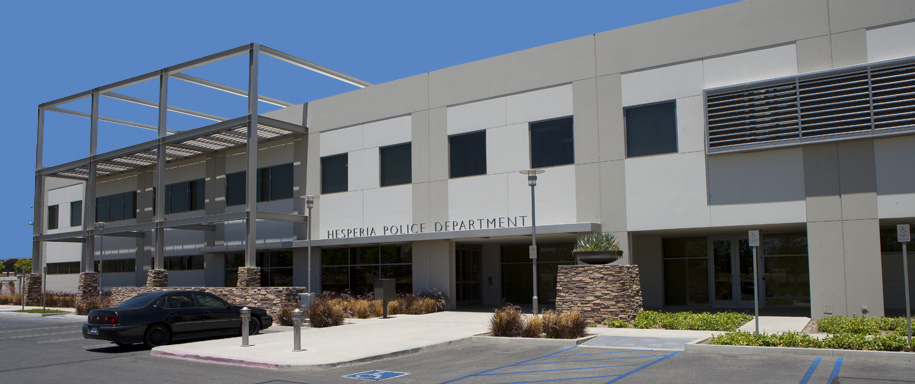 The city of Hesperia has contracted with the San Bernardino County Sheriff's Department for its police services since 1988. Since incorporation, Hesperia saw a rapid rise in commercial development and significant growth population. Because of this, the police department was presented with some considerable enforcement challenges. The city is committed to meeting these challenges and has gradually increased the staffing and resources available to the department throughout the years.
The Hesperia Police Department is comprised of 58 sworn law enforcement personnel, including a captain, a lieutenant, seven sergeants, five detectives, and 44 deputy sheriffs. There are also 20 non-sworn employees that handle various administrative, clerical and technical duties.
Law enforcement activities within the city of Hesperia include marked-unit patrol, traffic enforcement, gang enforcement, graffiti/vandalism investigation and abatement and advanced investigations. The deputies network with a variety of law enforcement partners such as City Code Enforcement, Parole and Probation, as well as citizens, to identify community problems, the causal factors behind the issues and then attack them from a variety of angles.
The city of Hesperia is very fortunate to have an active group of police department volunteers. These folks participate in Citizens on Patrol, Equestrians on Patrol, the Explorer Post, and uniformed Reserve activities. In 2018, 71 Hesperia Police volunteers donated over 20,000 hours to the city of Hesperia: the equivalent of 10 full-time employment positions. The department could not run as efficiently and effectively as it does without the generous participation of our volunteer personnel.
Although the Hesperia Police Station remains one of the busiest commands within the Sheriff's Department, its members are committed to providing the best, most professional law enforcement services available to the community.
Fair Housing Act Statement
Under the Fair Housing Act, it is illegal to discriminate against any person because of race, color, religion, sex, handicap, familial status, or national origin. In compliance with federal law, the Sheriff's Department does not discriminate in housing and is no longer enforcing the City of Hesperia's Crime Free Rental Housing Program, including the provision of the City's Crime Free Rental Housing Program requiring the screening of applicants for rental housing.
Sheriff's Department Fair Housing Nondiscrimination Policy and Complaint Procedure:
For more information on Equal Housing Opportunity:
Sheriff's Department Civil Rights Coordinator:
Phone: (909) 387-3687