Training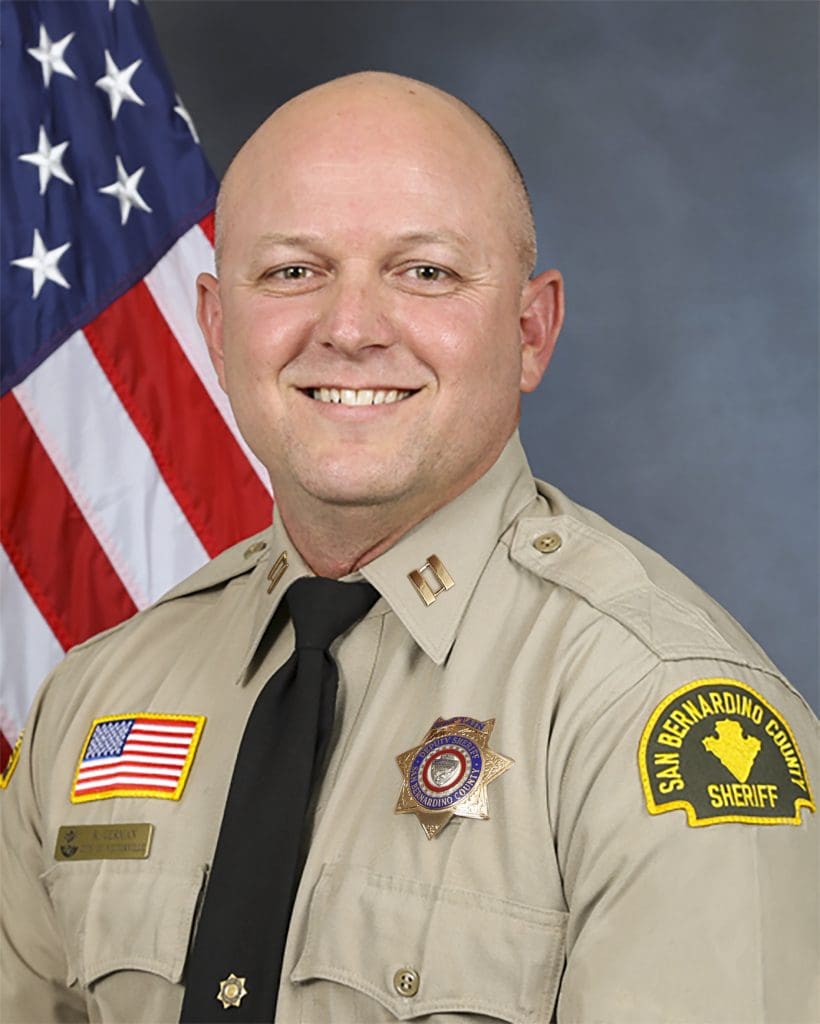 Randy German, Captain
Address:
18901 Institution Road,
San Bernardino, CA 92407
Phone:
(909) 473-2540

The Frank Bland Regional Training Center has provided essential law enforcement training to Sheriff's deputies and officers throughout the state since 1971. As a recognized leader in progressive law enforcement training by Peace Officer Standards and Training, or POST, the training center staff trains thousands of law enforcement officers each year from various agencies. The training center utilizes many experts and experienced professionals in their field to present each component of training. Our high standards, professionalism and commitment to excellence contribute to the constant demand for training our facility receive from agencies throughout the county and state.
The Sheriff's Basic Academy program is conducted at the Frank Bland Regional Training Center. Certified by POST and accredited by San Bernardino Valley College, our academy program exceeds the standards required by the State of California. Our basic academy is one of few "intensive delivery" programs still operating in the state. We believe the emphasis on discipline, stress and real-world scenarios help develop a more well-rounded officer, better prepared to handle the challenges of a law enforcement career.
The training center compound, which is nestled in the foothills of Devore, sprawls nearly 800 acres. Incorporated within the property, is an eight-mile Emergency Vehicle Operations Center, complete with a city grid, high-speed maneuvers track and a skid pan to simulate icy weather conditions. The training center also boasts one of the largest outdoor ranges in the region. Five 50 yard ranges, a trap & skeet range and a 300-yard rifle range provide multiple firearms training options. There is also a live fire house for use by Special Weapons and Tactics teams or advanced firearms training. This specially constructed building of reinforced steel and custom crafted bullet trap material allows for realistic building entry and room clearing training.
The training center is continuing to grow to enhance the delivery of training. From constantly seeking the most relevant and useful tactics, to the newest state of the art technology, the Training Center's mission will always be to prepare today's officers for tomorrow's challenges.
Training Programs