HONOR THE FALLEN
The Frank Bland Memorial

The Frank Bland Memorial was created to honor and remember our deputies who were killed in the line of duty while serving the residents of San Bernardino County. Through this memorial we keep their memory alive and reflect on their courage and sacrifice.
Fallen Deputies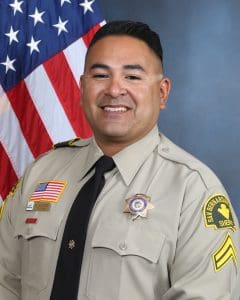 Armando Cantu, Jr.
EOW: November 18, 2021
Corporal Armando Cantu was a 14-year veteran with the Department and was assigned to Narcotics. Corporal Cantu died as a result of contracting COVID-19 in the line of duty.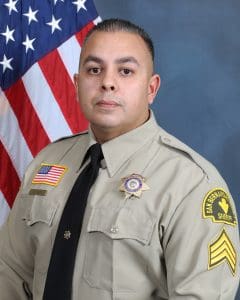 Dominic Vaca
EOW: May 31, 2021
Sergeant Dominic Vaca was shot and killed while attempting to detain a suspect during a foot pursuit in Yucca Valley.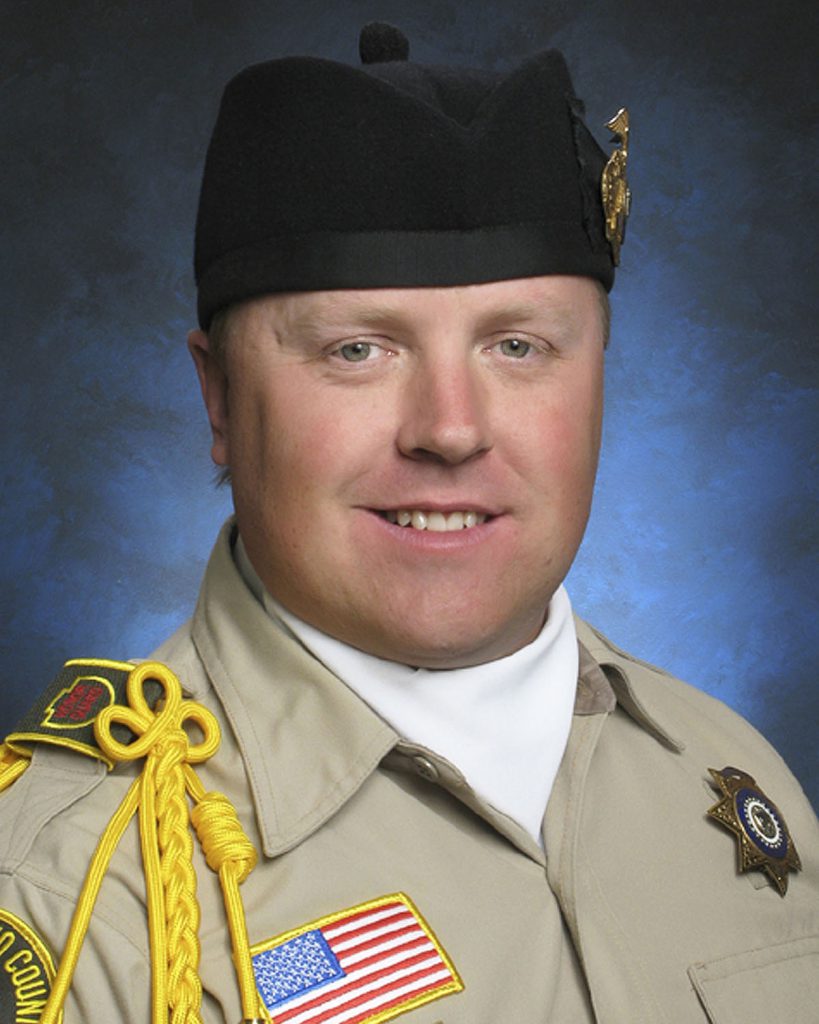 Jeremiah MacKay
EOW: February 12, 2013
Detective Jeremiah MacKay was ambushed and killed in the Seven Oaks region of the San Bernardino mountains during a gun battle with a triple-murder suspect who led law enforcement officials on one of the largest manhunts in Southern California.
Danny Lobo, Jr.
EOW: October 11, 2005
Deputy Lobo was a motor officer who died after a traffic collision in Rancho Cucamonga while responding to assist a fellow deputy.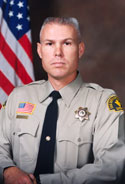 Greg Gariepy
EOW: June 22, 2005
Deputy Gariepy died as the result of a traffic accident while responding to assist a fellow deputy in Yucca Valley.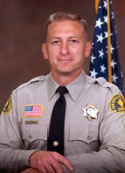 Ron Ives
EOW: September 1, 2004
Deputy Ives was a motor officer and while on patrol was struck and killed in a Rancho Cucamonga intersection by a citizen who ran a red light.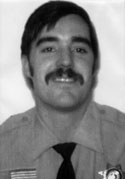 Russell Roberts
EOW: September 17, 1995
Deputy Roberts was investigating a traffic accident near Needles and was struck by an oncoming vehicle.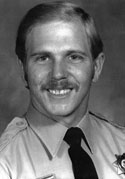 Keith Farley
EOW: April 12, 1987
Deputy Farley died as the result of a cerebral hemorrhage he suffered while receiving a kick in the head during an attempt to make an arrest.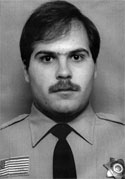 Donald DeMeulle
EOW: July 31, 1986
Deputy DeMeulle was killed in a helicopter crash in Lake Silverwood while flying over an area where grand theft auto suspects were stripping vehicles.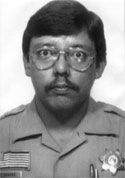 Clifford Sanchez
EOW: April 5, 1985
Deputy Sanchez was shot and killed by a suspect during a robbery attempt in the City of San Bernardino.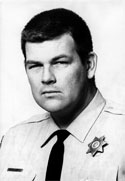 Frank Pribble
EOW: July 6, 1975
Deputy Pribble was shot and killed by a subject who was inside a motor home during a traffic stop. The incident occurred at the rest stop off the I-10 freeway in Fontana.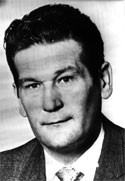 Al Stewart
EOW: March 9, 1973
Lt. Stewart was shot and killed in the Cajon Pass by an ex-convict who had just killed a CHP officer and a service station attendant in the previous few minutes. Al confronted the killer, exchanged gunfire with him, and was killed with the CHP officer's stolen revolver.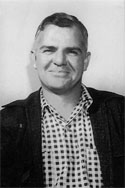 Billy Heckle
EOW: January 1, 1960
Deputy Heckle was shot and killed by a suspect while protecting another deputy in a citrus grove in the unincorporated area of Fontana known as Bloomington.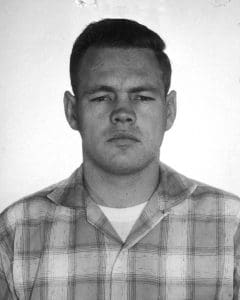 William Litz
EOW: May 23, 1959
Deputy William Litz was killed in the line of duty on May 23, 1959, when his patrol car was struck by a train. At that time, there were no crossing guards, only signs which read "High-Speed Trains". William was 27 years old at the time of his death. He left behind his wife, Merline and two young sons, William, and Michael.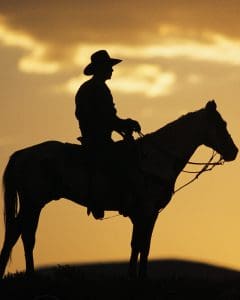 William F. Smithson
EOW: October 19, 1907
Deputy William Frances Smithson was killed in the line of duty on October 19, 1907, when he was shot five times as he attempted to talk to an assault suspect. A special train was arranged to take William from Daggett to a hospital in Los Angeles, however, his condition was too grave to allow for transportation, and he died the next morning. William left behind his wife Sharon, and his seven-year-old daughter, Vivian.