Scientific Investigations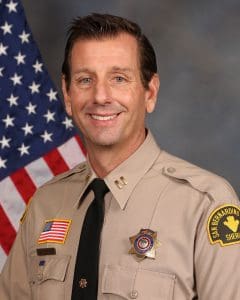 Dave Phelps, Captain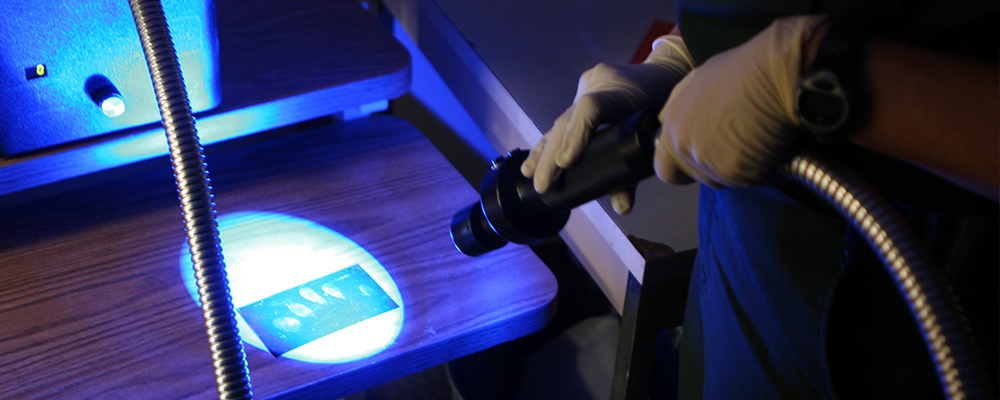 The mission of the Scientific Investigations Division is to provide our law and justice clients with forensic science services that are timely, relevant and cost-effective.
The Scientific Investigations Division (SID) provides laboratory services to all law enforcement agencies in the county of San Bernardino. SID is a full-service crime lab with over 100 staff members. Since 1995, the Scientific Investigations Divisions has been an accredited laboratory through the American Society of Crime Laboratory Directors/Laboratory Accreditation Board (ASCLD/LAB) and ANSI National Accreditation Board (ANAB).
*ANSI National Accreditation Board (ANAB) Certificate of Accreditation in the field of Forensic Testing and Scope of Accreditation
Job Opportunities at SID and the Sheriff's Department can be found at the San Bernardino County Human Resources Department employment section.
History:
Prior to 1957, law enforcement agencies in San Bernardino County relied on private examiners or the services of the Los Angeles Police or Sheriff's Labs for forensic services. To improve the availability of these services, Sheriff Frank Bland initiated the creation of a local crime laboratory in 1957. The Department hired Tony Longhetti, a California native and a graduate of the University of California-Berkeley Criminalistics program, to staff this new one-man operation. In August 1957, the new lab received its first case involving the analysis of arson evidence. This was followed shortly thereafter by the submission of possible "marijuana." In 1982 the Crime Lab and the Identification Unit combined to create the Scientific Investigations Bureau. Over the years, the division staff slowly increased to over 100 employees conducting analysis in multiple forensic disciplines analyzing thousands of cases each month.
From 1957 through 1983, the crime laboratory was located in various locations in the county courthouse. In 1983, the crime lab moved to its current location, occupying a former county flood control laboratory built in the 1960s. In 1988, a significant expansion was completed at the current site providing a large property warehouse and additional space for identification and laboratory functions. With demand for services increasing and space for additional personnel limited in the current facility, the Cal-ID (Fingerprint Identification) Unit of the Division was relocated to leased space approximately ½ mile from the main laboratory facility in 2003.
On April 22, 2016, a dedication ceremony was held for the crime lab annex. The crime lab annex provides state-of-the-art space for controlled substances, forensic alcohol, firearms and toolmarks, and the Crime Scene Investigation Units.