Yucaipa Patrol Station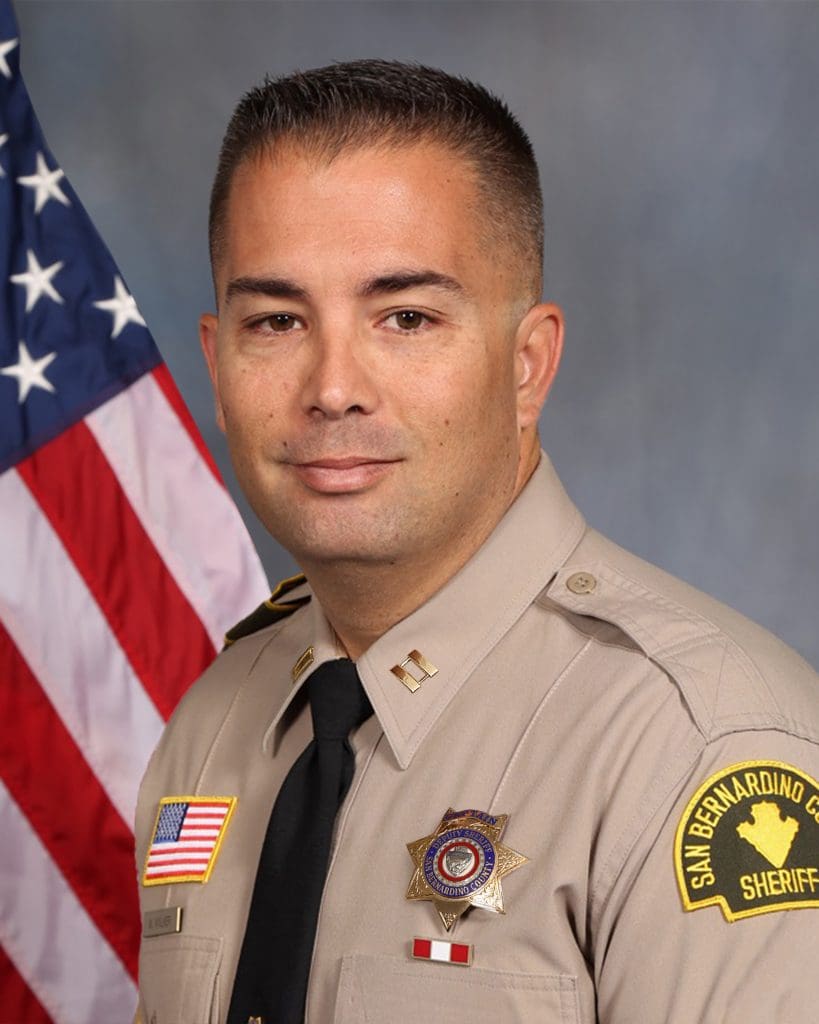 Michael Walker, Captain
Address
34144 Yucaipa Boulevard
Yucaipa, California 92399
Phone:
(909) 918-2305
The city of Yucaipa is one of the best kept secrets in the Inland Empire. Incorporating in 1989, the city of Yucaipa is strategically located in the foothills of the San Bernardino Mountains, contains 27 square miles and has a population of approximately 52,000 citizens. The San Bernardino County Sheriff's Department provides law enforcement services for the city as well as the neighboring communities of Angelus Oaks, Forest Falls, Oak Glen and Mentone. The county area patrolled by deputies assigned to Yucaipa Station is approximately 225 square miles and has a population of over 10,000 citizens.
Located within the city are 14 city operated parks, an equestrian center, as well as a state park and a regional county park for swimming, and fishing. Home to over 40 churches, 90 social groups, two theater groups, and outstanding year round youth sport programs, makes Yucaipa as an ideal location for raising a family. Due to its strong community support and focus on family orientated activities, Yucaipa has a small town atmosphere with the reputation as the premier residential community in the Inland Empire.
The Yucaipa Police Department's paid staff is supplemented by 167 volunteers who annually donate over 30,000 hours of services. These dedicated professionals provide the staffing for line reserves, citizen patrol, 2 highly trained search & rescue teams, a mounted posse, a chaplain corp, and explorer scouts. The hours of service donated by our volunteers enable the Yucaipa Police Department to provide a much higher level of service to all of its citizens.
Yucaipa residents enjoy the safety and security of living in one of the safest cities in the Inland Empire. In addition to the excellent "routine" patrol services the Yucaipa Police Station provides, the station has an exceptional traffic detail which includes motor units and a Major Accident Investigation Team (MAIT), a Multiple Enforcement Team (MET) which is comprised of highly trained investigators that target specific criminal activity. The Yucaipa Police Department embraces the philosophy of Community Orientated Policing and has established the following programs:
Citizen Academy
Police to Business Partnership Breakfast
Faith Based Community Luncheon
Business Security Assessment Program
Yucaipa Station personnel have the added responsibility of providing security to the citizens who frequent the unincorporated area that surrounds the city. This includes scenic Oak Glen, Forest Falls, Angelus Oaks, Mentone and the San Gorgonio Wilderness. The San Gorgonio Wilderness contains over 28 designated camps, 8 United States Forestry Service (USFS) public campgrounds, numerous public hiking trails and dry camp locations. This area which is home to the highest peak in Southern California (San Gorgonio Peak) can have an influx of over 10,000 campers on any given day.
The men and women of the Yucaipa Police Department remain committed to providing the citizens of Yucaipa with the security of knowing that they are living in a community where their families are safe and their police department is focused on improving the quality of life for all of its citizens.